IT Helpdesk Support
Full featured IT support without the overhead costs
IT Helpdesk Support Services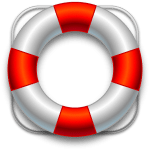 BizTools Helpdesk Support provides remote IT support services. BizTools will provide reactive support via our remote helpdesk support software for all desktops / laptops / servers and network devices as needed.  Reactive helpdesk support includes troubleshooting and resolving any incidents reported by your staff, as well as requests for software installation, removal, virus / malware protection and cleanup, or changes to elements within your IT environment. For any situation where you need a pro on hand. Simply call us or open a support ticket, and we will address it in a timely manner. We believe you should do what you do best and let us take care of your IT environment which is what we do best. We will have you back up and running in no time.
We also offer the following:
Managed Services solution – a proactive solution where we actively maintain your IT environment providing operating system and software update installation (patching), maintaining security and more.  Please refer to our Managed Services page for more information.
Disaster Recovery Cloud Backup – providing off-site secure backup to ensure all your critical business data is safe and secure in case of a disaster.  Please refer to our Disaster Recovery Cloud backup page for more information.
We aim to provide consistent, best-in-class support, by managing, resolving, and preventing problems efficiently; communicating effectively; and exceeding your expectations.  We will take ownership of your challenges until resolved to your satisfaction. We establish and maintain positive, long-term relationships with our clients through open communication and continuous feedback.  When working with us, you can expect rapid response and solutions that work.  Just program our number into your phone and we are ready to be an extension of your organization, providing assistance and support as needed.  Imagine never feeling like you are stranded in a sea of technology again.
Your IT Helpdesk Support Department
Cost effective IT support without the overheads of a dedicated, in-house IT Dept.